Recent Regionals Victory for Co-Op Girls' Gymnastics
The Wheaton Co-Op Girls' Gymnastics team took home the regional victory last Thursday, Feb. 6 at the Wheaton regionals. With a slight point differential over DeKalb, the Co-Op team finished first over Bartlett, Leyden, and Bolingbrook to start them off in the playoff journey.
The team embodied their pre-competition chant, "Together we can, together we
will, together we know we can, we will. Let's go Wheaton!" by earning themselves a winning score of 141.975 points. Wheaton North senior Jamie Labue helped lead the team competing in every category and earning second for all-around while North junior, Emily Burnham, worked her way to third all-around and second on floor routine. Maura Clark, a South senior, and Sam Nepras, only a sophomore, made top five in uneven bars while freshman Ava Archuletta took second on beam. 
The Co-Op team truly lived up to their pre-competition chant by taking home the regional victory. The team took their win in gratitude. "We are definitely a team that doesn't give up and is very prideful of that sport and our accomplishments." said Clark.
 "With a perspective of gratitude, we always have something to celebrate after a competition." said Coach Maureen Kermend. Competing against a three-seed team, the team was beyond excited about their win over Dekalb especially.
Graduating six seniors this year, the upperclassmen truly left their legacy with the gymnastics program. "I think we are leaving a huge legacy behind because we made so much history for the gymnastics program during our time at South and North", said manager Molly Jamen, "and I think we really know what it's like to be a part of a team who truly loves each other and supports each other no matter what happens at meets."
The Co-Op team will compete on Feb. 10 for sectionals as part of the journey for a chance at state.
About the Writer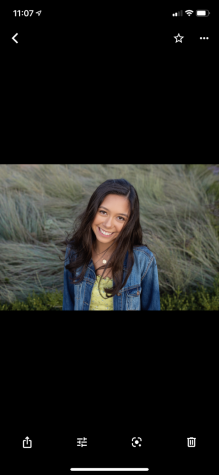 Bridget Feely, Staff Writer
Bridget is a senior at South and this is her first year writing for the Pride. She's involved in girls' volleyball, National Honor Society, and Key...