South Holds First Silent Disco
Wheaton Warrenville South's Junior Class Council held the school's first Silent Disco dance on Saturday, Feb. 8. WWS holds two school dances, Homecoming in the fall and Prom in the spring. Students at South often express their desire for another school dance in the winter, like Turn-A-Bout. In the past, the Turn-A-Bout dances that South has held have had very low attendance, leading the school to cancel the dance. 
This year, many students wanted to take action and plan a winter dance. Junior class council member, Ally Maher, came up with the idea of a silent disco. A silent disco is where participants wear sound proof headphones with different genres of music playing through the headphones. Each participant is able to change the music on their own headset but cannot hear anything else but their own music playing.  
Junior class council members were excited to share this new idea with the student body. Tickets were sold for $10 during lunch hours the week leading up to the dance. Few tickets for the dance were sold as many students were reluctant to go. The majority of  tickets were sold to junior class council members and the Flying Tigers basketball team. The school had purchased 200 sets of headphones with the expectation of selling 200 tickets but unfortunately only sold 30 to 40 tickets, mostly at the door. 
Gabi Bernal, a senior at WWS and Exec board member, was one of the few seniors who attended the silent disco. Bernal had the opportunity to DJ one of the three playlists available for the participants. "I DJ'd the green station and I'm sure no one had any complaints about it" said Bernal in regards to her DJing abilities. The dance goers were able to flip through the stations to find a playlist they liked, represented by different colors like red, blue and green. Bernal said, "What I really liked is when everyone was screaming at the top of their lungs, singing, you couldn't tell because you had your headphones on." 
Those who attended the silent disco had a great time. Mr. Stellwagen and his three children were among those at the dance. The children and the high schoolers had a great time dancing side by side. Although this was the first silent disco, it was a great start with all who attended having a great time trying something new. South students, if you didn't have the chance to attend, the silent disco will be back for a second round next year. 
About the Writer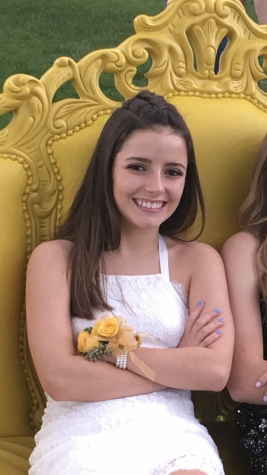 Maya Donnelly, Staff Writer
Maya Donnelly is a senior and a first year writer for The Pride. She loves to attend sporting events and to go thrift shopping with her friends. Review...