Medical Workers Lunches Paid For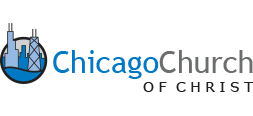 With the global pandemic of COVID-19 spreading faster and infecting thousands, the medical field is saving our nation, worker by worker as they risk their lives and are in the front lines of fighting this virus. 
However, the medical professionals don't stand alone, communities are finding new creative ways to serve and show their immense gratitude. The north ministry, a part of the Chicago Church of Christ has taken steps to positively support these workers by creating a gofundme page where the money is donated to creating lunches for those in the medical field. 
While the first responders and medical professionals now work extensive hours during this quarantine, putting their families in danger and helping care for their patients. Communities are beginning to create positive trends to bad circumstances. The Chicago Church of Christ gofundme to create lunches for medical workers organized by Anna Vorobeva who is connected with this situation specifically as her husband is trying to become a doctor explains, "With the COVID epidemic that touched almost all of us, we saw a perfect opportunity to support our community and medical professionals working." 
Through this project the north ministry has served over 350 lunches to medical professionals over the last month, including 22 lunches for medical professionals in the COVID Unit of the Northwest Community Hospital. 
With the intense health precautions issued from COVID-19 especially in hospitals, the lunches were delivered directly from the restaurants to the hospitals due to the no visitor policy and other procedures were taken to ensure safety for the workers and patients. 
In response, Anna Vorobeva further elaborates on the positive impact the medical workers feel after receiving their lunch, "…our recipients were very thankful for the support and encouragement. They felt the importance of what they are doing every day and the support of the community." This project has been exceeding previous expectations as generous donations have been made, as they continue to serve the hospital workers. 
Overall, Chicago Church of Christ has made a positive side effect to this epidemic as they continue to serve those directly fighting the virus. As well, this act of service is just one of the few ways communities are supporting the medical professionals, across the nation society is stepping up and bringing light to a hard time. 
The medical field workers have become the new worldwide superheroes as they care for citizens and endanger themselves and their families and Chicago Church of Christ's project has helped encourage them to keep fighting.