Starbucks: A Company That Cares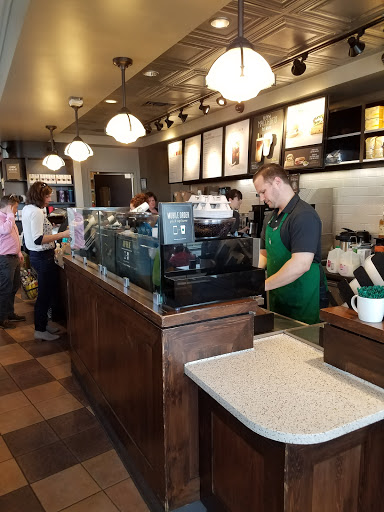 As more and more Americans are laid off and furloughed, one company is stepping up to make sure it's partners are taken care of mentally, physically and financially. Starbucks, a multi-billion dollar corporation, is putting its partners first. From free meals to catastrophe pay for workers, they are taking care of their partners as if they were family. 
When the COVID-19 outbreak forced most Starbucks in the country to close their cafes and move to drive-thru only models, thousands of partners were left without a job. For many, every paycheck counts. With many partners in their mid-twenties, savings accounts and job stability are a distant ideal. Starbucks recognized this and provided catastrophe pay to all partners regardless of duration with the company, the amount of hours worked, or whether the partner decided to continue working at one of the available locations. As Starbucks barista Isabel Rodriguez says, " One of the best benefits Starbucks has extended to its partners is the catastrophe pay. Along with that, they have extended the dates that partners will receive this payment." Originally, the pay was only intended to last two weeks past the date of a store closing. Shortly after most states went on stay at home orders, it was extended to April 19th for all partners, and then finally to May 3rd. Starbucks also announced that any partners that continue to work through the pandemic will receive a pay increase effective immediately. Having several weeks of pay provided has reduced the financial stress for many. 
In addition to providing catastrophe pay, Starbucks has also offered a wide range of mental health benefits to support partners who may be struggling during this time. First introduced was Headspace, a guided meditation and mindfulness app that seeks to improve overall emotional health by utilizing a wide range of techniques. Normally, one would require a subscription to access the apps full potential, but Starbucks provided its partners with premium subscriptions that allow them to utilize the app to its full potential. In addition to Headspace, Starbucks also gave partners access to twenty free counseling sessions through Lyra, an online mental health benefit. Having access to so many mental health resources has allowed partners to destress and cope with the raging pandemic. 
Another way Starbucks is taking care of its employees is by providing a safe and clean workplace. "Extra time [is alloted] to clean and maintain a clean workspace for stores that are still open," and partners also have "access to thermometers and facial coverings," says Wheaton manager Laura Schmidt. Starbucks is doing everything they can to assure its workers that they are safe when they come to work and that the risk of contracting COVID-19 is as low as possible. 
Most importantly, Starbucks has actively communicated with its partners and been transparent in its efforts to contain the virus. "I have been able to still stay connected with all of my partners (text and email), all of the store managers in my district (text and conference calls), all of the Midwest region (emails and conference calls) and Starbucks corporate in Seattle via workplace live chats!" Says Schmidt. Partners are in the loop with the companies decisions regarding the closure/reopening of cafes, safety precautions, and all other decisions the company has made. It provides partners with a sense of security and mitigates any confusion in the workplace. 
While many may think of Starbucks as a ditzy coffee shop with overpriced drinks and busy cafes, the company has proven to be much more than that. They care about their partners, and are actively supporting them through these unprecedented times. 
About the Writer

Skylar Thaker, Staff Writer
Skylar Thaker is a senior and a first-year writer for The Pride. She loves photography, writing, and puzzles! She enjoys reporting on current happenings...