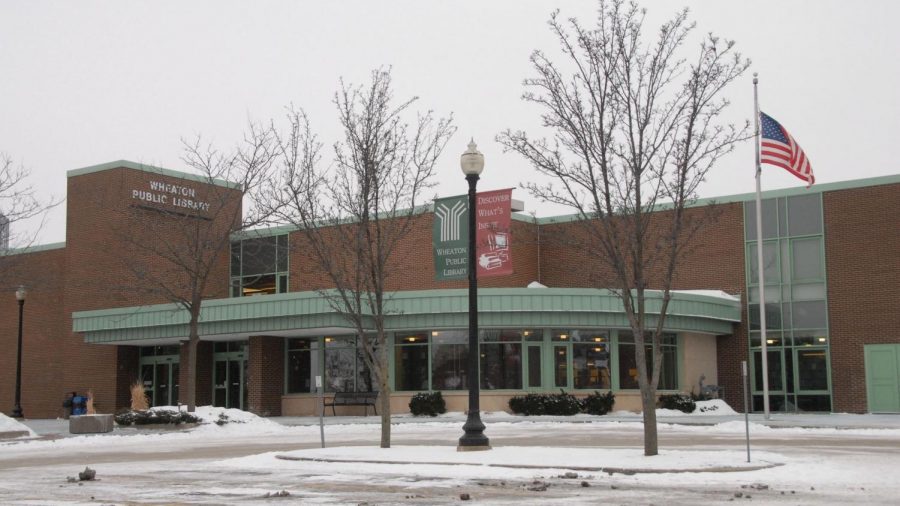 Call it a sixth sense or sheer luck, it seems now that several of my article pitches end up foreshadowing events to come. Covering the WWS Cross Country team in a feature before they competed on the national level for the first time was one, and profiling a WWS student who would later be featured in a televised WGN story a few months later was another. In comparison to those two, my pitch about "changes in libraries" seemed rather benign, and probably would have been, had I not initially pitched this idea last year, only a few weeks before the COVID-19 pandemic hit the U.S. When I first interviewed Wheaton Warrenville South Library Director Ms. Jaeger and Wheaton Public Library Teen Associate Ms. Schwager, COVID-19 was but a blight in a world away. A little over a year later, I reached out to them again, asking some of the same questions, and uncovered a story that began to reveal some of the fundamental purposes of libraries. While nearly everything adapted or changed because of the COVID-19 pandemic, libraries, in particular, were thrown upside down, and in some cases went as far as redefining their primary responsibilities to fulfill their foundational purpose. 
In early March of 2020, the most recent change to the Wheaton Public Library was the shift to the Polaris catalog system. Among the various online services, electronic devices, and print books the library offered at the time, the library building itself served the community.
"Even more than materials, libraries provide a safe space," Teen Associate Ms. Schwager said one year ago. As COVID-19 restrictions have limited that particular service, the importance of a physical location have been only further realized: "Libraries aren't just a place for people to come in, grab a few items, and leave," emphasized Ms. Schwager one year later, "Libraries are a safe spot for kids to hang out and wait for parents to get home or picked up, libraries are a meeting place for friends or colleagues, libraries are an open environment where people can work on things they may or may not be able to get done at home."
Despite the limitations on the usage of the physical library, the Wheaton Public Library is still committed to help and assist library patrons to the best of their ability, using work-arounds including virtual programs, take-and-make programs, ebooks, and curbside pick-up. 
When I reached out to Ms. Jaeger in 2020, recent changes to the WWS library consisted mainly of reorganizing books and furniture for the convenience of students. In the wake of the pandemic, the library was once again reorganized, although this time into a lunchroom.
"That's been one of the biggest obstacles for us," Ms. Jaeger commented, explaining how the library has been converted into a temporary lunchroom to meet lunchtime social distancing requirements critical for the school to function under a hybrid learning model. As such, the clerical library staff now operates from desks under the stairs in the Lower T hallway. Additionally, the specific role and responsibility that the library plays changed considerably this past year.
"Because we're one-to-one for the first time ever, the library has taken over the role of Chromebook tech support," said Ms. Jaeger, "It's providing the internet that students need more than ever to be able to participate in class from home." 
However, technology support has not been the sole purpose of the library. Even in the early, full-lockdown period of the pandemic, the WWS library provided online services and collections which enabled classes and reading to continue virtually. 
Both the WWS Library and the Wheaton Public Library have been limited in the use of space this last year. As much of a loss as this has been, it has not stopped these libraries from serving their communities. As Ms. Jaeger expressed in the pre-COVID era as part of her reasoning for how libraries make a difference in people's lives, "It's not just the space, it's to be able to help students." This year, unknowingly confirmed that sentiment by saying, "We're still here for you, we're just in different locations."