Poor Boy II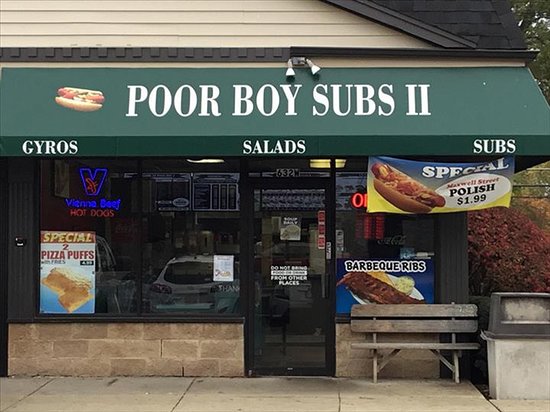 Local Wheaton restaurant, Poor Boy II, celebrated National Gyro Day on Sept. 1 by offering unlimited $2.99 gyros all day. 
Poor Boy II is a run-of-the-mill Chicagoan fast food joint located on Roosevelt Rd just off of the Illinois Prairie Path. They serve hot dogs and Italian beef at cheap prices for white and blue-collar workers alike- offering a quick and delicious meal that allows one to meditate on the blissfulness of American hospitality, tradition, and capitalism.
Interestingly, Poor Boy II has a fond appreciation for the gyro. One may ask: what does this traditional Greek dish have to do with this proud American establishment? "Even though we're a fast food place, the gyro is definitely a staple of the restaurant," said Giovanni Garcia, long-time employee of Poor Boy II. The poor boy gyro consists of the Kronos 7-inch pita, which Garcia calls "the perfect pita," a half-lamb and half-beef mixture, and Poor Boy's own seasonings, oils, and house tzatziki sauce. 
These gyros were so popular that "about 80 percent" of customers ordered a gyro that day, and "[Poor Boy] made about three days of work in one," said Garcia. Also, about 70 percent of customers pronounced "gyro" incorrectly, according to Garcia. There is an evident culture shock of such an American joint serving greek food. The rest of the menu consists of typical patriotic dishes, yet employees and customers are so enthusiastic about the Greek dish, despite their inability to pronounce it. 
Garcia says "National Gyro day celebrates Greek cuisine and what it has brought to the restaurant," a sentiment that is beautifully reflected in the spirit of the American people.    
God bless the Gyro. 
God Bless America.