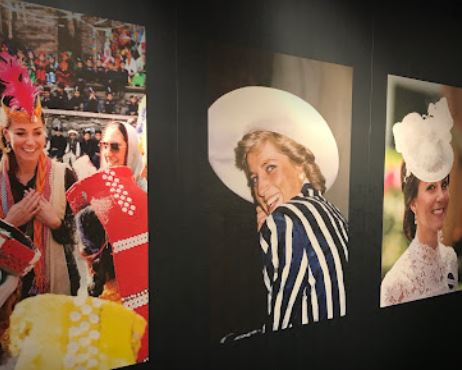 Garbrecht, Grace
The royal's personal photographer, Anwar Hussein, is hosting the Princess Diana Exhibition with his sons during the months of February and March at the Oak Brook Center. This exhibition is a walk-through documentary, narrated by famous photographers, with larger-than-life images and sculptures. Several sculptures were created exclusively for this exhibit. They illustrate different stages of Diana's life, as well as the famous outfits she wore.
Diana, Princess of Wales, was born in 1961 and received her title by marrying Prince Charles of England. She was loved by the public and seen as a fashion icon. Her compassion and work for charities heightened her appeal. After her tragic death in 1997, the public became more curious about her life.
This family-friendly exhibit shows stories about Diana and her public and private life that have never reached the public ear before. All ages are welcome to this event, but online registration is required. To register, go to  https://princessdianaexhibit.com/chicago/. This once-in-a-lifetime experience, so make sure to get tickets and visit before they close!
Whether you are a long-term Diana fan or don't know who she is, this exhibit can be enjoyed by anyone!