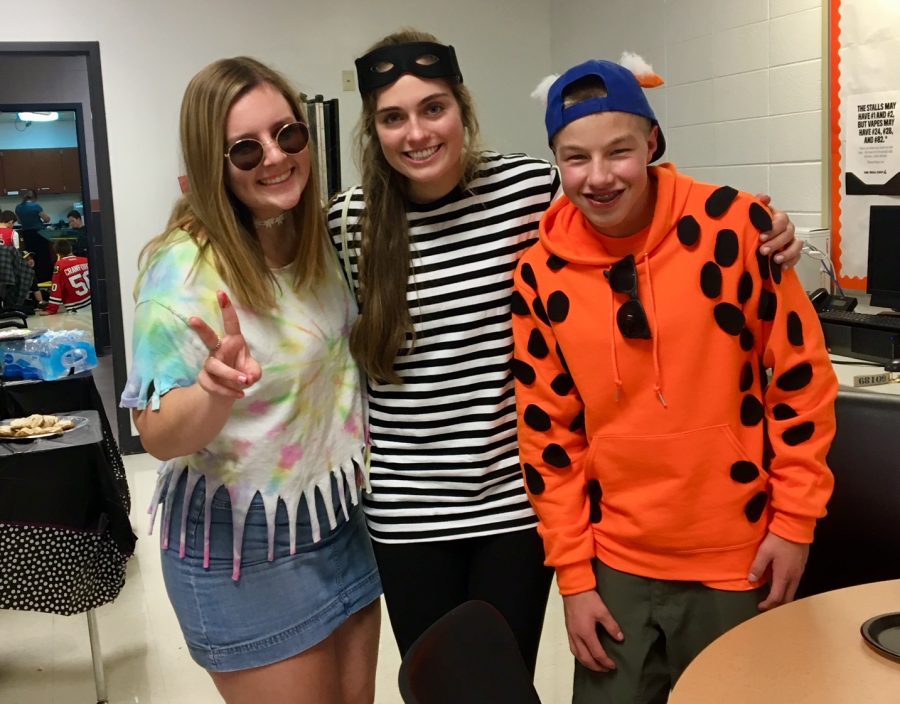 According to Volunteers of America approximately 19 percent of youths under the age of 18 volunteer on a yearly basis. With heightened extracurricular and academic expectations, it is increasingly harder to find time to give back to the community and volunteer.
Brighid Weisheit is a senior at Wheaton Warrenville South High School and is a co-leader of Tiger Crew, a club at South that helps integrate special needs students into the everyday flow of life. She has dedicated so much of her time to helping others and volunteering for the community without expecting anything in return.
Weisheit has been a member of Tiger Crew since freshman year, in the past she has been a peer mentor, but this year she is a co-leader along with Kara Struebing and Allison McNicholas. She is also involved in National Honor Society, Student Council, and High School's Against Cancer. Along with all of the clubs she is in, Weisheit also volunteers at the Public Resource Center and her church. Weisheit loves dedicating her time to others and helping the community in any way she can.
As a co-leader of Tiger Crew Weisheit helps coordinate events for the special needs students to be involved in. The events are usually around holidays, but they also go to sporting events together and have movie nights. "The vibes from the club members and the kids are just the best, and it's honestly my favorite club I'm involved in," said Weisheit. Having fun, exciting people in the club helps to make events even better for the special needs students.
Throughout all of her years in high school, Weisheit has developed a love for helping others. "It's so rewarding to hang with the kids and try to make them feel like they have a group that they belong to," said Weisheit. In high school, students create groups of friends, so helping these kids find a group of people to hang out with makes them feel like they fit into the norm.
Many students who volunteer are only focused on checking a box and getting a signature, but volunteering is so much more than that. "High school students are probably all involved with some type of club that requires them to volunteer so many hours of their time to meet requirements, but for myself, volunteering is so much more than meeting requirements," said Weisheit, "I've always felt like there is a greater purpose in my life and helping others is when I feel like I am achieving my higher purpose."
Weisheit has grown up in a loving home where her parents have taught good manners and strong morals. All of the values she has learned from her parents and friends have helped shape Weisheit into the woman she is today. Weisheit hopes that people value her work and dedication just as much as she does. "I also hope that people will come to me whenever they need help or advice because that is truly what makes me happiest," said Weisheit.