Women and The Sky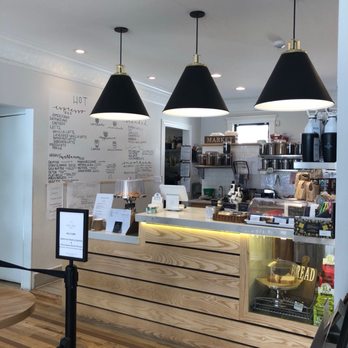 Hang on for a minute...we're trying to find some more stories you might like.
"Women hold up half the sky." This chinese proverb sparked an idea for Renee Pollino as she helped her mother, Olga, make their famous homemade empanadas. How could she help improve the world for women simply by doing what she knows best? She finally found a solution.
Coffee shop owner, Renee Pollino, dreams of doing more than simply satisfying her customer's hunger or thirst. My Half of the Sky opened in April 2017 in a 1800s house at 121 W. Wesley St. in downtown Wheaton. The coffee shop doubles as a retail store where purchases help those facing challenges such as poverty, addiction and more. Pollino makes a clear effort to put on display the good that people are doing around her. In her store, candles made by teen moms in Chicago are sold, as well as jewelry made by homeless people is Los Angeles.
However, the true man behind the curtain is the nonprofit organization My Half Kitchen, a separate entity than the coffee shop itself, where women overcoming human trafficking, addictions and refugee life are employed. From there, the coffee shop purchases all of the baked goods including bagels, cinnamon rolls with buttercream frosting and of course, the homemade empanadas.
The store guarantees that their non-GMO coffee is sourced ethically and grown by free men and women. The My Half website states, "Each coffee bean is building communities globally through ethical & environmentally responsible trading practices giving farmers dignity through fair wages. Our beans are roasted to perfection with a 100-year old European style to roasting." To no surprise, this thoughtful, detailed work holds true in the quality of all of their products.
My Half also takes pride in providing a "think space" for the community. In the multiple level coffee shop, each room is broken off into separate areas for working, collaborating or relaxing. One room provides a long, desk-like table with a divider split down the middle. Another space provides a medium-sized conference table and a whiteboard.
The rooms are naturally lit throughout the house by large windows and simple designs creating a hipster, minimalistic ambiance. Whether it be a piano, television, a quiet think space, outlets galore, or simply a blueberry bagel to go, My Half has their customers covered.
Overall, My Half of the Sky has been left unrecognized in how much good they provide for the community. The extreme care and wonderful quality of the products deserves to be experienced by anyone and everyone. The calming, collaborative space that My Half provides is underrated by people passing it walking down the streets of downtown Wheaton, seeing only an 1800s style exterior. Whether it be the innumerable opportunities My Half has given to people in need, or the chai lattes I just cannot stop talking about, Pollino's wonderful works never cease to disappoint. I would very easily rate this establishment 5 out of 5 stars.