Rolling The Dice: Gambling in Schools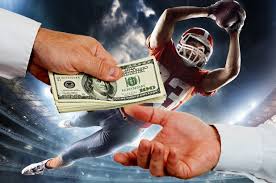 Hang on for a minute...we're trying to find some more stories you might like.
Walking into class, Shepard Harris notices a group of students in the corner of the classroom. They are slapping down dollar bills and passing out cards to each other. Somebody screams blackjack and everyone goes crazy. Later that day, Shepard walks into another class and sees money being shuffled around the back table of the class.
There has been an increase in the amount of gambling at Wheaton Warrenville South High School. This trend has recently picked up and it has had an affect on the lives of some of the students. Students don't realize the consequences that can come from gambling and betting.
Students are now becoming easily bored in their everyday lives. They have such easy access to social media and technology that gambling online has taken over. "the amount of bets placed on mobile devices is said to hit $100 billion, with 164 million people using mobile devices to visit a mobile casino, place a bet or purchase a lottery ticket," said by Image Holders Technology Blog.  
A survey that was given out to random WWSHS students founded that "56.6 percent of the results about what type of gambling do students do, resulted in some type of online betting or gambling."
Influential people are having an impact on today's youth. Off the top of their heads, students can recognize professional gamblers. Cam Polezoes, a student at WWSHS talked about "Amarillo Slim, the best blackjack player in the world."
According to an article in the New York Times, "Gamblers are like athletes," said Timothy O'Neill. "The pro gamblers are like the major leaguers, but there are a lot more AA players out there who think they're in the big leagues."
Students feel like they are just like these top dog gamblers, but realistically they aren't even close to being near the top. The best gamblers in the world are influencing the way teens are gambling. Also, this ties back to social media because these professional blackjack players can have a direct connection to these teens.
Teens are looking at gambling as a means to make some money. There are many pros and cons to making money, but one con that always results in gambling is the addiction aspect. Problem Gambling states, "If I stop gambling now, I'll have to admit I'm a total loser. There's no way I can pay back all the money I owe,"
Not only do teens win and lose money from gambling, but they find it extremely entertaining no matter the outcome. In a random survey taken by 50 students from WWSHS and found 83.3 percent of students thought that both making money and entertainment was the reason behind why they gamble.
Gambling can become very distracting to many students during school. Students gambling during class can lead to distraction for themselves, but other students as well. In the survey, it was found that,"over half the participants in the survey have seen other students gambling during school."
There is this illusion that even if your losing when gambling, you will eventually win money overtime. This continuous belief is the reason people can lose mass amounts of money that can eventually lead to addiction.