WWS Girls Volleyball vs. Downers Grove South
Wheaton Warrenville South defeated Downers Grove South 25-10 and 25-18 at Downers Grove South in the first and second set of the girls non-conference volleyball game last Tuesday, September 3rd.
The game was action packed for the Tigers; Sarah Burau had 12 assists and 2 aces and Annika Barron had 4 kills and 2 blocks. Along with that, Darby Harris came out on top with 10 digs followed by Lizzie Chesia with 8 digs. Together, they led the Tigers to victory.
Nearing the end of the first set, the Tigers were down 8-10 but quickly rose to the top to make it 25-10 for the final of the first set. Kat Tole, a senior on the team, stated, "We were down a couple points but managed to go on a run and end up winning the first set which brought the energy up for the second."
D1 commit, Zayna Meyer really prevailed in this game with her 11 kills and 2 aces from the combined two sets. "She's played really well recently and deserves to be going D1," Tole said.
With a record of 7-4 this season so far the Tigers are hoping for a good year, ranked 6th in conference the team seems to be holding up well. "Everyone gets along really well, we all cheer for each other when we get to go in," Tole stated.
Kat Tole proceeded to talk about the best team memory so far, "Our team sleepover is probably the best moment, everyone got super close that night and now we are such good friends."
The girls want to thank their friends and family for coming out and supporting them in every game, and are hoping for a good rest of the season!
About the Writer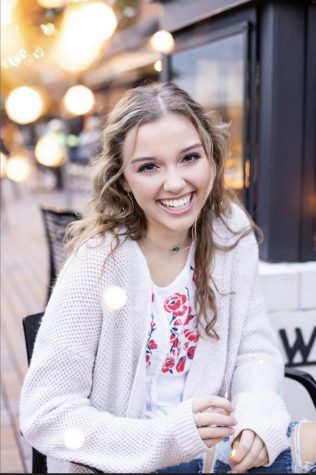 Ashley Zima, Staff Writer
Ashley Zima ('20) is a senior, first year writer for The Pride at Wheaton Warrenville South. She loves spending her free time outside on a walk, with her...