Girls Varsity Golf Competes in Waukegan Invite
On Saturday, Sept. 7, the WWS girls varsity golf team teed off against nineteen other teams in the annual Waukegan Invite at Bonnie Brook Golf Course, finishing 12th overall. 
Stevenson High School placed first at the tournament, making it their 19th straight dual match win since 2016 and beating out other powerhouses such as Barrington, Naperville North, Hinsdale Central and New Trier. 
As it was the first 18-hole competition of the season, the Waukegan Invite was looked at as a test-run for the rest of the team's season. With a starting lineup of senior Grace Ellison, sophomore Ally Heniff, senior Ella O'Connell, senior Lily Cisar, senior Izzy Fawcett, and junior Maris Henkel, WWS scored a 376 overall. 
Grace Ellison, the top scorer from WWS, placed 35th out of over 100 girls at the tournament. 
Head coach, Arthur Tang, was hopeful heading into the tournament and was content with the placement of the team, which had improved from the year before. "The invite was a great measurement for the girls," says Tang. "I believe they have the capability of qualifying for sectionals if they continue to play at their full potential."
Ella O'Connell, returning varsity player, was also very optimistic about the outcome of the match. Although intimidated by the North Shore school teams prior to the competition, O'Connell thought they performed well with the addition of their newer players. "The rest of the season looks good for us," O'Connell remarked. "We have a good conference record and I can see us maintaining it going forward."
Moving on, the team is looking to work on their consistency in the matches to improve their placement in future competitions. 
The WWS tiger girls golf team is competing in their next tournament on Saturday, Sept. 21 at the Providence Catholic Invite and is excited for their season going forward. Go TGOD!
About the Writer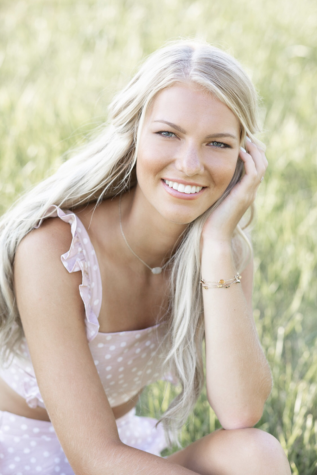 Jill King, Staff Writer
Jill King ('20) is a senior and first year writer The Pride. She loves hanging out with friends in her free time and drinking coffee. She enjoys reporting...