Benefits of Busy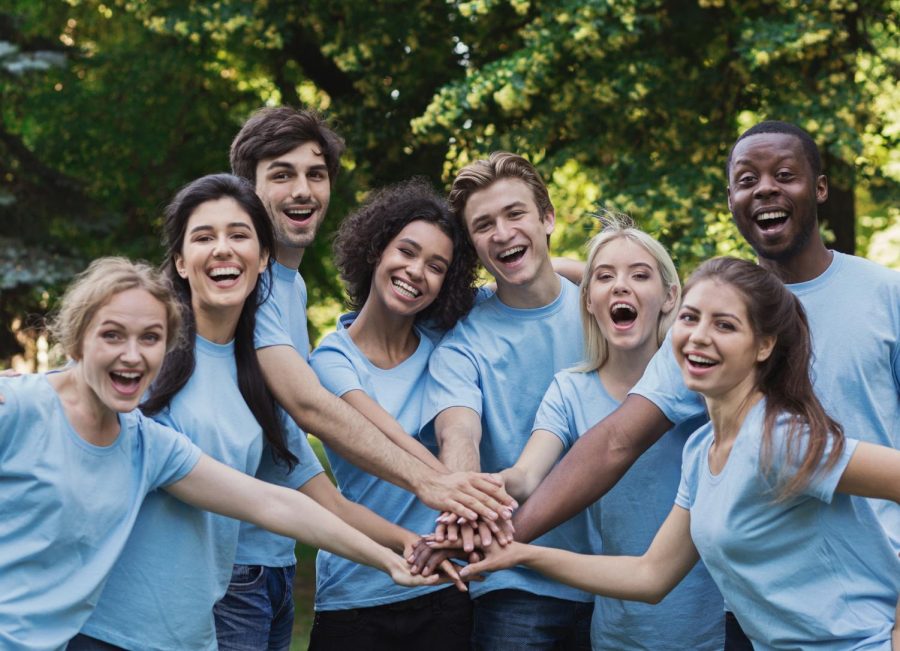 Most high school students willingly admit that they are too busy, but yet they wouldn't change a thing. Today, teenagers are involved in many activities and extracurriculars, which often create hectic lifestyles but are necessary for growth. Despite arguments emphasizing its weaknesses, being busy teaches students good time management, better prepares them for college, and also provides them with friends and communities.
Many argue that students are too busy because they are not getting at least 8 hours of sleep each night. With school, sports, practices, and homework, students have a lot to juggle. This is where time management comes in. Such time-demanding daily routines require key time management skills, such as the ability to prioritize. Instead of seeing busy lifestyles as negative, teenagers should view their schedules as preparation for their futures.
According to Mountain Heights Academy, students who add activities into their busy schedules end up improving their time management: "The student who is busy with coursework but also needs to balance two other extracurricular activities is more likely to plan out time dedicated to each activity and less likely to procrastinate during downtime." Time management is an important life skill that should be developed early on. For the rest of their lives, kids will have multiple things to complete each day, whether in college or when they are married with a family. It is a necessity to be able to prioritize responsibilities and be aware of scheduling in order to complete necessary tasks. High school students are able to learn time management at an early stage through their packed schedules. 
In high school, many are also preparing for their lives in college, which means keeping up GPAs and staying involved in activities. Today more than ever, colleges are looking for students with multiple interests and who are thoroughly involved at their high schools. Jeff Ludovici, an education consultant, says that students should be striving to stand out among the thousands applying to colleges each year. Ludovici says, "Students who attend classes and do limited things, like just sports, make themselves unidimensional and will not stand out in comparison to students who have diverse interests in the arts, technology, humanistic efforts, or otherwise show their creativity and innovation." 
While this expectation definitely adds more pressure for students to pack their schedules, it proves how being involved with many different activities may pay off in the future. Extracurriculars are a huge factor for colleges throughout the application process; therefore, so are busy schedules. 
Finally, the things that make teenagers busy are the exact same things that make high school such a fun experience. Many students form communities and close friendships through their extracurriculars. Jill King, a senior at Wheaton Warrenville South High School, is involved with the school's tennis and lacrosse teams. "My extracurriculars have allowed me to make many more friends and open myself up to new experiences and sports that I would have never pictured myself doing but have become a big part of my life," says King, "My activities have taught me leadership, working with others, trying new things, and provided a community outside of academics."
Another senior at WWS, Ashley Zima, admits that she is very busy, but says she wouldn't take anything out of her high school experience. Zima states that her extracurriculars are "something I look forward to doing and something fun in the midst of the stress of high school." 
For many, the pros of a busy schedule and being involved far outweigh the cons. Without busy schedules, many students would not be provided with the opportunity to learn skills that cannot be taught in a classroom. Being involved and constantly on the go is something that teenagers should get used to at a young age in order to prepare for life as an adult. 
About the Writer
Zoe Jethani, Staff Writer
Zoe Jethani is a senior at Wheaton Warrenville South High School and staff writer for The Pride. She loves spending time with friends and eating food!...