Cross Country: The Unsung Champions
Hang on for a minute...we're trying to find some more stories you might like.
Ranked number one statewide, and possible number five in the country, South's Boys Cross Country team is a force to be reckoned with. Not far behind them is the Girls Cross Country team, ranked as the sixth best team in Illinois, but a record-breaking team nonetheless.
In the massive meet at Peoria, Sam Poglitsch of the girls team broke the school record with a 16:53 three mile run. The Girls Team proceeded to finish second overall in the Varsity, Junior Varsity, and Freshman/Sophomore races, demonstrating a very balanced team. The boys team was also very successful at this meet. In the varsity run, their top five runners finished within 13 seconds of each other, all nabbing places no greater than 12th.  That said, it's no wonder that the Varsity scored 41 points, beating second place by a considerable amount—116 points! Considering over seventy schools participated in the meet, South's cross country talent is undeniable. However, these two teams tend to elude the headlines of South due to cross country's minority status in the makeup of sport popularity. Nevertheless, this very unique sport is worth a second look.
While you may enjoy the luxury of sleeping in on a Saturday or a school holiday, these individuals retain their daily task of waking up early for practice at 7:00 in the morning. The matter of the heat is of little concern either; when I was interviewing members of the team, they were outside running in 90 degree weather for over two hours. "That's why they're so good; they never stop running," explained Coach Kuntz, head of the Boys Team. The Boys primary motto of "All in" reflects this idea. With the exception of Sundays, these athletes run every day, many of which started in the first week of summer. On average, they run around six miles a day, several runners logging over 500 miles and counting.
The only thing more prevalent than these runners' dedication is their close-knit community . When I asked a freshman what his favorite thing about cross country was, he confidently said: "The people." Later on, I asked veteran and team captain Laurel Moneysmith the same question and her response was nearly identical. "My teammates," she said."I love how hard everyone works and it's just so fun together." In addition, the boys team captain also commented on this question: "I just like the team aspect," said Sean Maison, "You have to work together." Although the boys team may not have the fastest runner in the conference, what they do possess is teamwork. In cross country, the top runners' places of each school are combined to create a total, and whomever has the lowest total wins. The boys' secret lies in the pack that their varsity runners form: a horde of fast runners constantly pushing and pacing one another which ultimately overwhelms the top places, winning the race in the long run. There happens to be another motto in cross country which reflects their teamwork and fellowship, this time coming from the girls team: "Together we are unbreakable."
The Boys Team has been widely hailed as the predicted favorite for this year, despite their attempts to avoid the spotlight. "It's tough, because expectations are so high, but it's a great motivator," remarked Coach Kuntz. Despite this, the team in general seems to show widespread enthusiasm. "It's actually pretty cool," replied freshman Michael Atkins. "It's nice to be part of a team that is actually recognized," said sophomore Sebastian Vazquez. "We've always looked up to these big teams," said Sean Mason, "Now we are the big team."
About the Writer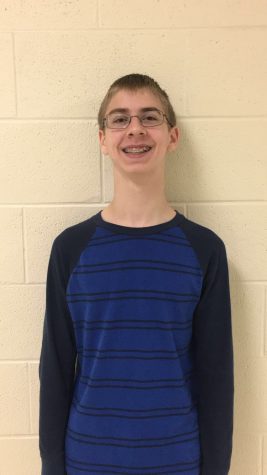 Ben Achammer, Staff Writer
Ben is a freshman who has joined The Pride only just this year. He tries to write stories which might empower others or which highlight groups with much-deserved...