4 Easy DIY Halloween Costumes
Dressing up for Halloween is so much fun, but sometimes it's hard to decide what you're going to be. No one wants to be stuck buying the first thing they see at Target, but they also don't have time to create an elaborate costume by themselves. Fear no more! This collection of 4 DIY costumes will help people scrambling for ideas at the last minute.
Skittles or M&Ms
Get a red or brown shirt.

Cut out different-colored circles of construction paper.

Write "s" or "m" on each circle in white crayon, colored pencil, or pen. You could also paint the letters with white paint for a bolder effect.

Use a glue gun to adhere the Skittles or M&Ms to the shirt.
Pro Tip: Give the glue gun time to heat up so that the glue is nice and liquidy. Also, be extra careful to avoid burning yourself.
Jellyfish
Use an umbrella that's clear or is a bright solid color.

Get feather boas and tulle that go with your color scheme.

Using a glue gun or clear packaging tape, adhere the feather boas and tulle to the edge of the umbrella like tentacles.

Add eyes to the umbrella using either felt or drawing with a marker.

Dress up in colors that go with the jellyfish.
Pro Tip: Add LED lights to the umbrella to make the jellyfish glow.
Stuffed Animal
Grab your favorite animal onesie.

Make a tag of a popular stuffed animal brand such as ty, Douglas, or Build-a-Bear.

Punch a hole in the tag and use a ribbon to create a bracelet or lanyard for the stuffed animal.
Candy Corn
Warning: This one requires more time!
Get a plain white shirt.

Using tie dye, make the bottom third of the shirt yellow and the middle third orange, leaving the top white.

Put the shirt in a plastic bag and let it sit for about a day.

Then take the shirt out of the bag to squeeze out excess dye and wash it for the first time in the washing machine.

Pair with black pants for extra warmth!
Pro Tip: You can also make the iconic white candy corn tip by taking a plastic headband and taping a white paper cone on top.
About the Writer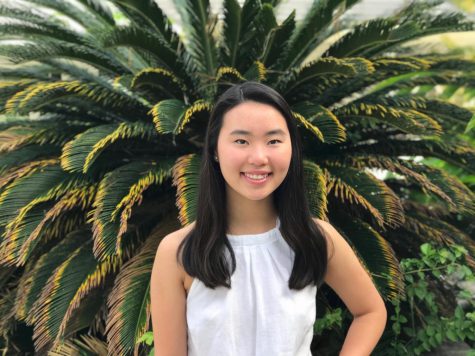 Audrey DiMarco, Co-Editor-in-Chief
Audrey DiMarco is a senior and fourth year writer for The Pride. She loves animals and is a co-leader of the environmental club, Verterra. As well as volunteering...