Dunkin Donuts
Trying to find fast, cheap, good breakfast treats and coffee is a daily struggle for many Americans. With a new drive-thru Dunkin in Danada that choice should be easy. Moving locations across the street, replacing the old domo 77, the drive-thru Dunkin is a new hit. Adding a drive thru to a popular restaurant allows customers to quickly grab some coffee on the way to work, eliminating having to get out of their car in cold winter weather.
Dunkin Donuts drive-thru, everybody's dream, has become a reality for residents of Wheaton. This new location opened in mid September at 2044 S. Naperville Road next to the McDonalds. Fully equipped with the same staff as the old store located at 15 Danada Square East, the new Dunkin Donuts has great service, an amazing atmosphere, and is super clean!
The service at Dunkin is exceptionally fantastic. The staff is always super nice and goes out of their way to make your day! One customer had a noteworthy experience with the staff at Dunkin, "The staff is friendly and fast. Above all, they always make our son smile and laugh. Once in a while, they even throw in an extra munchkin donut for him (which is really nice!)." 
Dunkin has the best service and staff to make everyday brighter, and also has an awesome atmosphere.
The atmosphere at Dunkin is so calm and peaceful, making it a great work space. The bright orange and pink lines fill the wall, leaving a comforting, content vibe when walking in. One loyal customer to the new Dunkin remarked, "The atmosphere is nice and I love to sit and draw for an hour or two." This atmosphere allows customers to sit, relax and enjoy their coffee and donuts anyday! 
Along with an awesome atmosphere comes a clean store, in order to have the one the other must be present. In my experiences at this Dunkin, the tables and chairs are always nicely wiped down, there has never been any noticeable issues with cleanliness in the main dining rooms, or bathrooms!
Finally the most important part of every restaurant is the food quality. Dunkin goes above and beyond to make your food and coffee taste amazing and perfect with every order. They fill orders with exactness and have never messed up my order before! Their donuts are made fresh everyday for an amazing taste that everyone loves, and sandwiches and bagels are made as you order, nothing is pre-made at dunkin! Their coffee tastes amazing and they put in just the right amount of everything. 
All in all, the new Dunkin Donuts drive-thru is a huge hit among many local residents because of their super friendly staff, awesome service, great atmosphere and amazing food!
About the Writer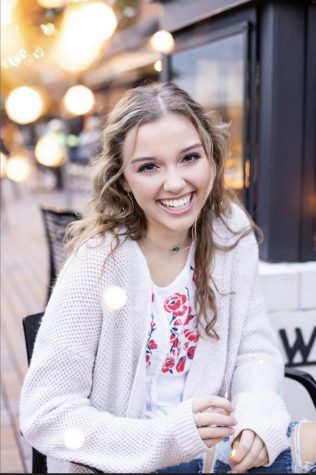 Ashley Zima, Staff Writer
Ashley Zima ('20) is a senior, first year writer for The Pride at Wheaton Warrenville South. She loves spending her free time outside on a walk, with her...