Wheaton Warrenville South Looks to Sweep Cross-town Rival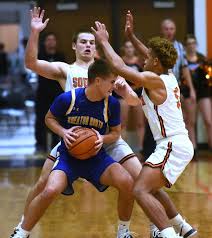 On Friday, Feb. 14, the Wheaton Warrenville South boys basketball team will square off versus Wheaton North in Neibch Gym. South aims to defeat their rival once again, and they will take whatever actions necessary to do so.
On Friday, Dec. 20, 2019, South defeated their cross-town rival in a 25-22 defensive battle. 25 points is a season-low for the Tigers. South held off the Falcons in the first half, maintaining a 12-8 lead. In the third quarter, the Tigers didn't take their foot off the gas, leaving North scoreless for ten minutes and increasing their lead to 22-10. Just as South seemed to be running away with it, North made a 12-0 run, leaving South scoreless until Ben Bastian's 3-pointer served as South's only points in the fourth quarter. Parker Brown scored 7 and Yonatan Algawerash and Bastian had 6 for South. Ben Bonga scored 13 for North.
The Tigers are going to stick to what they know on Friday. They plan on attacking the Falcons as they do any other opponent: by running good motion, taking open shots and taking advantage of mismatches in man-to-man. "We need to continue to focus on each possession, no matter what just occurred in the previous one," said South head coach Mike Healy.
However, they know that the stakes will be higher than your average game. "It's a smaller gym so we'll have to be really mentally tough, even if we can't always hear what's going on, we'll have to stay focused and understand the situation," said South center Tyler Fawcett. According to Fawcett, in rivalry games, all bets are off because of the high pressure and high energy. 
Nevertheless, they are a lot of fun too. "My favorite part about playing in a rivalry game is just the general atmosphere around it," said South power forward Jason Haw. "It's really awesome when you win because everyone just goes crazy, which is kind of the best part because you're supporting your school and making them proud." 
The Tigers look to win their sixth Dukane Conference game and improve their overall record to 17-9, possibly improving to third place in conference. 
About the Writer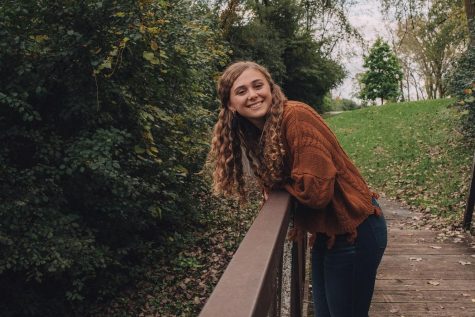 Izzy Fawcett, Staff Writer
Izzy Fawcett is a senior and first year writer for The Pride. She enjoys reporting on sports and writing entertainment review articles. At WWS, she is...