WWS Bowler Bowls a 256 as Playoffs Approach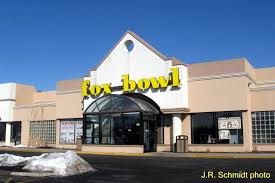 Derek Maxwell bowled an impressive 256 on Feb. 6 in P.E. bowling, the highest of the year. A 256 is bowling adds up to eight strikes and two spares, a near perfect game. Derek, with his smooth bowling approach, took the lanes last thursday with a killer mentality. "He knew he was going to get upper 250's that game … you could feel the electricity come off of him," said Zach Hartnett, Maxwell's bowling partner.
Every year seniors at Wheaton South have an option to sign up for bowling. For a few weeks students bowl around four times a week, ending with playoffs in each period. With the bowling playoffs fast approaching, fans of the sport are looking for a frontrunner in their respective gym periods. With Maxwell's recent success, he is getting the attention from the WWS bowling community. 
Although Maxwell said the nerves are definitely present during a big game, he tries to overpower those nerves with confidence. "Tang(bowling teacher) doesn't really say anything to me because he knows I'm the best one in the class," Maxwell stated. Derek says he uses this confidence in every roll of the ball, and it seems to be working for him. Although this is not his best score in his career, this does top the rankings this year for WWS bowling. 
Maxwell doesn't seem to be stopping at 256 though. He said in the future he will work toward a 300, and a 256 is definitely a good step. Looking more at the near future, Derek is confident for the playoffs next week. Though having tough competitors like up and comer Will Cassin, Maxwell seems to be unfazed. "I'm knocking on wood but I'm taking it home baby, " said Maxwell, ending the interview with a clear statement on what his priorities are for this Unit.           
About the Writer

Sam Bach, Staff Writer
Sam Bach is a senior and first year writer for the pride. He enjoys sports and playing Rock Paper Scissors. He likes to report on fun trends and reviews....