Choral Classic Falls Victim to Coronavirus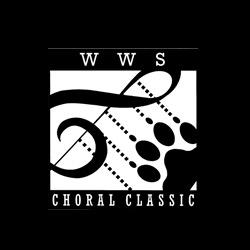 On Mar. 12 the WWS Choral Classic was canceled due to the Coronavirus, announced by the official Choral Classic Twitter account. This school event joins the countless others that had to be canceled due to this pandemic. 
Every year Wheaton South Hosts this show choir competition where teams from across the country compete. Thousands of competitors from 7 different states were slated to compete this year. The South kids do not participate in the competition but help make the whole Choral Classic possible. This event is a main source of funding for the Tigers. 
"It is really too bad for the people that aren't seniors because choral classic usually provides like 80% of the funding for the next year I believe so they're gonna be short on money and have to raise a lot," said Justin Kirincich, senior show choir member.
Due to the different states that were coming over to compete and the recent outbreak, Wheaton South had no other choice but to cancel. "Due to the unfortunate outbreak the Wheaton Warrenville South's Choral Classic has been CANCELED. We are putting the safety of our kids, volunteers, and staff as our main concern. Our hearts go out to the groups making our home their final performance," said the Choral Classic Twitter.
This event usually caps the season off but now the season will just end abruptly, leaving a bitter taste for the performers. "It's pretty sad that it's cancelled. It's always one of the funnest weekends of the year so I'm disappointed it happened," Kirincich stated.
Other members of show choir voiced their sadness on social media, sharing the memories that they had with their team. With the virus taking mostly every sport with them, show choir starts to take a look at next year's season. 
About the Writer

Sam Bach, Staff Writer
Sam Bach is a senior and first year writer for the pride. He enjoys sports and playing Rock Paper Scissors. He likes to report on fun trends and reviews....