Mitski's New Album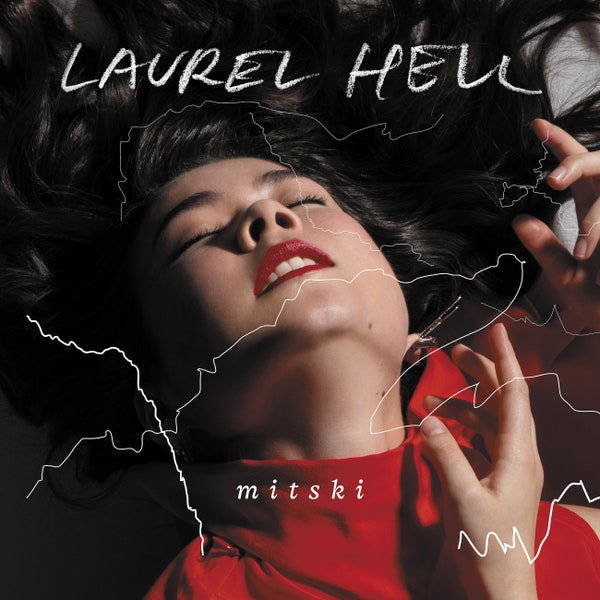 Mitski's highly anticipated sixth album, "Laurel Hell", was released on Feb. 4. The Japanese-American singer-songwriter has been an established name in the independent music scene since the release of her critically acclaimed indie-rock albums "Bury Me At Makeout Creek" and "Puberty 2" in 2014 and 2016 respectively. "Be The Cowboy", released in 2018, was met with universal praise and was ranked as one of the top albums of 2018 by publications like The New York Times and Pitchfork.
You may also know Mitski from the numerous trends that have been associated with her songs on TikTok (think "Nobody" and "I Bet on Losing Dogs"). Even though Mitski was not releasing any new music and had deactivated her social media, her monthly listeners on Spotify skyrocketed as new fans who discovered her through TikTok began to stream her music.
It's no surprise that so many teens gravitated towards her music. Mitski's music is vulnerable, powerful, and engaging. From rock ballads with screeching guitar riffs, delicate piano crescendos, and indie-pop with hints of country, she has demonstrated mastery of multiple genres. Her music is known for its beautiful production and eclectic choice of instruments, ranging from horns to the organ. But what makes Mitski so special to many are her honest, beautiful, soul-crushing lyrics. Their deeply personal quality is what enthralls her listeners and keeps them addicted to her discography.
With her social media accounts deactivated, fans began to speculate that her hiatus from music might be permanent. But Mitski made her unexpected return in early October with the song "Working for the Knife," the lead single of her new album, "Laurel Hell". 
"I used to think I'd be done by twenty / Now at twenty-nine, the road ahead appears the same," she sings, confessing her reluctance to return to the stage. She then goes on to imagine a future where she no longer has to live for the knife– knife, being capitalism and its exploitative nature: "Though maybe at thirty, I'll see a way to change / That I'm living for the knife". Throughout the song, Mitski admits that she is working, living, and dying for the knife, lamenting that her toxic relationship with music and performance is simultaneously draining her and keeping her alive. 
"Working for the Knife" is even more powerful knowing that Mitski was contractually obligated to release a sixth album. "I just didn't know whether I would ask the label to take it and keep me out of it, or I would actually go out and present it," she explained in a Rolling Stones interview. She ultimately decided to present the album herself, releasing "Laurel Hell" on Feb. 4. Named after the alluring but poisonous plant found in the mountains of Appalachia, "Laurel Hell" is an album about pain, vulnerability, and love.
"Laurel Hell" is notably more pop-influenced than past albums like "Bury Me at Makeout Creek" and "Puberty 2". But although Mitski's style has evolved over the years to lean more into the pop world, her new music is still characteristically hers, offering the same intimate, emotional lyrics that captured fans of her earlier albums. 
"That feeling of possibility, having lots of money," Mitski explained to The Guardian that she wanted her new album to reflect the zeitgeist of the 80s. "I wanted to channel that feeling, just to get out of the fog of the pandemic." That hopeful, upbeat feeling is evident in many of the songs on "Laurell Hell", with synthy chords and disco beats dominating in singles like "The Only Heartbreaker" and "Love Me More".
Though Mitski has admitted that the demands of touring drain her, the "Laurel Hell" North American tour (which sold out in 2 days) began Feb.17 in North Carolina. Mitski has several tour dates in Europe as well and will be the opening act for five of Harry Styles' shows in Europe. 
Ultimately, "Laurel Hell" is an emotional, confessional album that secures Mitski the title as one of the best indie artists of our time. This new album, as well as the rest of Mitski's discography, is definitely worth a listen.