Choral Classic Competition Returns to South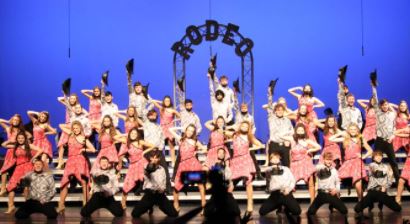 Wheaton Warrenville South will host their 14th annual Choral Classic competition on Friday, March 11 and Saturday, March 12. The competition will feature middle school and high school groups from around the country, as well as South's award-winning groups The Classics and Esprit.
Middle school groups will perform on day one of the competition and the high school groups will perform on day two. Tickets for students will be $8 on Friday and $15 on Saturday. Two-day passes are also available to purchase for $25. 
The past two years have disrupted the annual showcase, as the pandemic forced the competition to turn virtual in 2020 and be canceled last year. "Having the Choralhaving Choral Classic back on top of having an undefeated season really is the cherry on top,"  said classics member and senior, Abby Circelli.  This year The Classics took first place in all five competitions they performed in. Esprit placed in the top five at all of their competitions and placed first at the El Paso-Gridley competition this February. 
"The best part of Choral Classic is definitely the groups we host," Abby said. "They come from all over the country to compete here so it's always an honor to be a part of such a large event." 
Day one performances will begin at 6:30 p.m. starting with Hubble Middle School's show choir Expressions. Esprit will perform at 7:20 p.m.and The Classics will perform at 9:15 p.m. Day two begins at 11:25 a.m. Esprit is set to perform at 5:15 p.m. and Classics will perform at 10:30 p.m.
"Watching show choir groups is a lot of fun, even if you aren't a fan of singing or dancing," Abby noted. "Each group brings something new and fun to the stage."
Choral Classics is an exciting tradition at Wheaton Warrenville South. Consider supporting our show choir groups by attending the event!