WWS Girls' Soccer Kicks Off Season with Draw at Home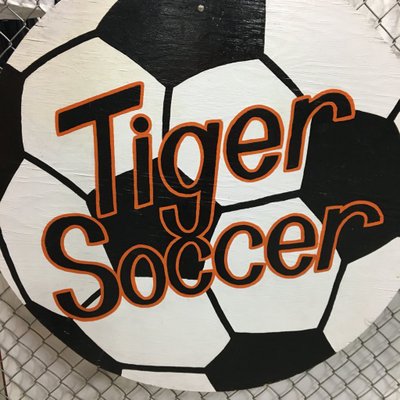 The Wheaton Warrenville South Varsity Girls' soccer team started off their season with a 0-0 draw versus the Waubonsie Valley Warriors at Red Grange Field on March 16. The Tigers were dynamic on offense despite the scoreline, generating 20 shots (they hit the crossbar once) as opposed to the Warriors' seven. Wingers Lily Petrie and Mia Taullahu had some good runs that were promising while attacking midfielder Ashlyn Adams was creative throughout the game. Furthermore, Loyola University Chicago-bound forward Meghan Economos, who had five shots (four of them on goal), combined really well with Petrie and Adams to create chances where they nearly scored.
"I thought the effort was amazing, especially for the season opener," Economos said regarding the team's effort. "I think we had a lot of shots, our defense was good, and those shots are gonna fall in the games to come, so I think we're looking good." Moreover, the Tigers had plenty of possession. Wheaton Warrenville South's central midfielders, including Carrie Harvey and Elie Farrell, dictated the pace of the game. "I think we got a lot of touches in the mid(field), which is what our team was looking for," Farrell remarked when inquired about the battle in the midfield. "We did a good job playing it out and then cutting it back into the middle, which helps us get into the attack a lot."
Additionally, the Warriors were dangerous on the counterattack, especially in the final 10 minutes. However, goalkeeper Caroline Spayth, right back Ella McClatchey, and the rest of the Tigers' defense were exceptional in recovering the ball. Also, the Tigers had many new players in this game, including three freshmen starters. In the end, Wheaton Warrenville South played very well, even though they didn't win. "I think they'll walk away with confidence in that they can create opportunities, in that they're gonna be competitive," Head Coach Guy Callipari stated when asked about takeaways moving forward. "That we could bring in six-seven people and still be effective in all thirds of the field."
The Tigers' next games are away at Oswego at 4:30 p.m. on Tuesday, March 22, followed by a home game versus Oswego East on Thursday, March 24 at 5:30 p.m. Unless weather conditions are hazardous to equipment, Thursday's game will be broadcasted live on the WWS Broadcasting Media YouTube channel.