The Beat Goes On At The WWS Cabaret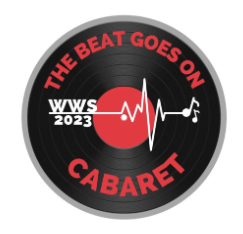 Wheaton Warrenville South High School recently just held its yearly show choir Cabaret Showcase on Thursday, April 6, and Saturday, April 8. This show was looked at as a Wheaton and Warrenville community gathering that celebrated the ongoing gratitude of the show choir program. The WWS show choirs, Classics and Esprit, served as warmhearted hosts that were commendable role models for other students. This recital of show choir talent gave the spotlight to other middle school choir programs, which were Hubble's, Expressions, and Eddison's, Electric Youth. This production of singing was a joint effort from all the parents and high school show choir students. The high school students were given jobs serving food, greeting guests, and many more.
The prolonged theme of the Cabaret was, The Beat Goes On, which appeared as a concept throughout the songs. The first show for the public was in the evening at 7 pm on Thursday. The typical setlist encompasses the performances of Esprit with their competition show and cabaret show. Then the Classics followed with the same thing. Then they scheduled the second day of performances on Saturday, due to Good Friday. The second show occurred at 2 pm as a matinee, which was presented as an identical show to Thursday. Nextly, the festivities resumed before the last show at 7:00 pm that evening. The parents were accustomed to a delectable dinner and desserts in the WWS, Black and White Gym. As the parents were finishing off their food students were singing select songs as multiple solos, and a trio in the mix. Also, the silent auction fundraiser was presented at the back of the gym where there were more than dozens of items being auctioned off to support the show choir program. The final show was configured as unique when contrasted to the other shows. The Performance included special acts from the students, which are Espri-He, an acapella song, a band spotlight, and a senior girl group song. Both middle schools had a blast from the showcase and would love to be invited back." It was so much fun to do my last show choir performance at Cabaret, and I look forward to next year", which was voiced by Blake Bouris, a 7th grade Expressions member.
In conclusion, the Cabaret was an astounding success and was a remarkable finale to the Wheaton show choir season. The Cabaret concluded as a noteworthy send-off for the seniors in the high school show choirs. Once again the WWS Cabaret reaches for the stars and exceeds expectations.