A Tight Battle for Illinois Governor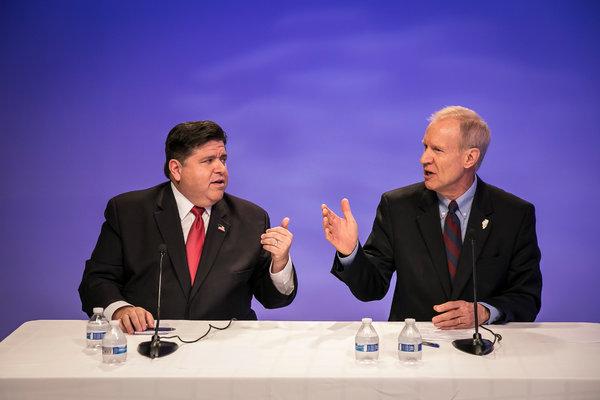 Election day 2018 will be on November 6th. One of the key races in Illinois is the race for governor. The four candidates for governor are current governor Bruce Rauner (Republican), JB Prizker (Democrat), Kash Jackson (Libertarian), and Sam McCann (Conservative).
Current governor Bruce Rauner is running for his second term. Two issues Governor Rauner is focusing on are lower property taxes and term limits, both of which were issues he focused on in his 2014 campaign. Governor Rauner has had a few successes in his time as governor, such as education funding and a veto of an income tax hike. However, for this years election quite a few polls are showing JB Pritzker ahead of Bruce Rauner. One of Governor Rauner's challenges will be winning back some support from the republicans who voted for Jeanne Ives in the March primary. Rauner also faces the challenge of getting over his role in the Illinois budget crisis. Governor Rauner has spent more than $95 million for his 2018 campaign in the most expensive gubernatorial race in United States history.
The democratic candidate for governor is JB Pritzker, a member of the billionaire Pritzker family best known for owning the Hyatt hotel chain. JB Pritzker was very involved in the Hillary Clinton campaign for 2016 president. Forbes listed Pritzker as the 219th richest person in the United States. His net worth is said to be $3.4 billion. He has spent about $126 million on his campaign so far. Mr. Pritzker has said that he supports raising the minimum wage to $15 an hour. He has also proposed the introduction of a public health insurance option, and is in favor of legalizing marijuana. Also, former President Barack Obama endorsed JB Pritzker in August. JB Pritzker leads Bruce Rauner by 16 points in an ABC news poll in a race that many political forecasters say leans Democratic.
Kash Jackson is the Libertarian candidate for governor. He is a retired United States Navy officer, and announced his campaign for governor in June. His proposals include requiring any tax increases to be passed by two thirds of voters in the referendum. Within the past few months, Jackson was in a legal battle with his ex-wife over child support. In August, his was given 30 days by a judge to pay $3,000 to his wife or else he would have been sent to jail. In an ABC news poll, 6 percent of people who took the poll said they would vote for Kash Jackson. Compared to the Rauner and Pritzker campaigns, the price of his campaign is very cheap having only spent $985 so far.
Sam McCann is the Republican State Senator, and he entered the Illinois gubernatorial race in April in the Conservative party. He initially considered running against Rauner in the March primary, but did not end up doing so. McCann says that he will work with President Trump to secure the control of the borders. According to an ABC news poll, 4 percent of the respondents said they would vote for McCann. So far, he has spent about $74,000 for his campaign.
About the Writer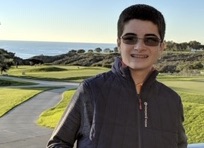 Riley Duggan, Staff Writer
Riley Duggan is currently a junior at Wheaton Warrenville South. He has been involved with The Pride since his freshman year. Riley generally enjoys writing...